Let's Do The Timewarp!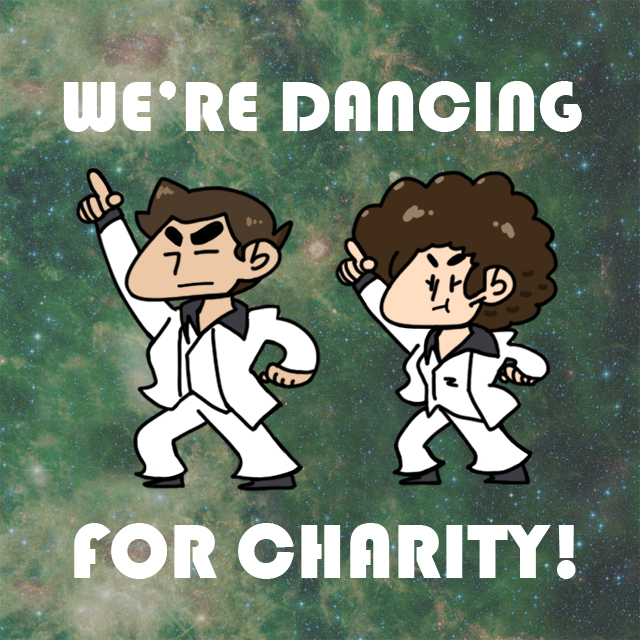 Hey folks! Exciting news today – yours truly, Talya Perper, and my significant other, Nick Monteleone, are representing Gravillis Inc. at this year's charity dance-a-thon for non-profit 826LA, "Let's Do The Timewarp."
826LA offers free enrichment programs for kids 6-18, with a focus on developing writing skills. Gravillis Inc. has been a huge supporter of 826LA for a long time, and this is our chance to get you guys involved, too.
Our goal is to raise $500 in sponsorships for the dance-a-thon on Saturday. That's only a few days away!! If you'd like to give us some extra encouragement as we embark on three straight hours of hard-core booty-shaking, you can sponsor us by donating online through our sponsorship page. Just click on one of our names, and 826's website will handle the rest.
Alternatively, if you want to join our currently two-man team, you can do so through the sponsorship page as well – just click "Join Gravillis Inc." underneath our names. Here's an FAQ if you're interested in participating. Come boogie down with us! You'll have the time of your life!