INCticipation for 2014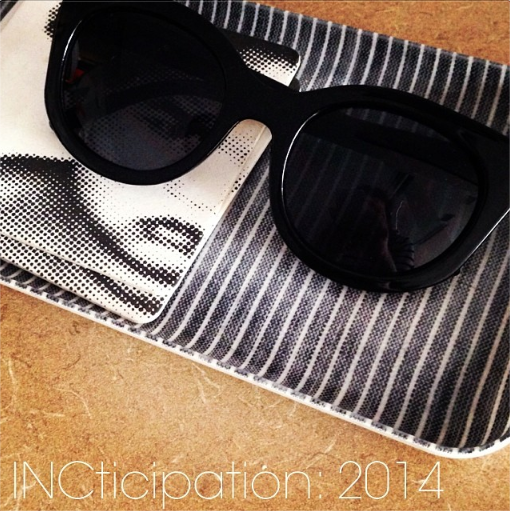 Amy Poehler and Tina Fey return to host the 2014 Golden Globes on Sunday, January 12th.

Season 3 of the PBS show, Sherlock, returns January 19th.

The 2014 Winter Olympics are scheduled to take place from February 6th to 23rd in Sochi, Russia.

Jimmy Fallon will take over hosting duties of The Tonight Show on February 17th.

Kraftwerk will perform 3D concerts at the Walt Disney Concert Hall in March to launch LA Phil's
Minimalist Jukebox Festival.

The newest Wes Anderson film, The Grand Budapest Hotel, will be in theaters on March 7th.

Brad Pickett's first fight as a flyweight will be against Ian McCall on March 8th at UFC Fight Night
in London, England.

Russell Crowe stars as Noah in the film directed by Darren Aronofsky in theaters on March 8.

The indie label, Burger Records, is throwing the third incarnation of their Burgerama at the
Observatory in Santa Ana on March 22nd and 23rd.

Angelina Jolie stars in Maleficent, the story of "Sleeping Beauty" told from the perspective of the
villain, in theaters May 30th.

The Netflix series, Orange is the New Black, returns for a second season. The date is still TBD.

The BMW M4 Coupe will be released in the summer of this year.

The 2014 FIFA World Cup will take place in Brazil from June 12 to July 13th.
We wanted to kick off the year with just some of the many things we are eagerly awaiting in 2014.
As always, the Inc. proves to be a diverse bunch.
Be sure to check back for more of our favorites as the year unfolds.