Gravillis In Motion!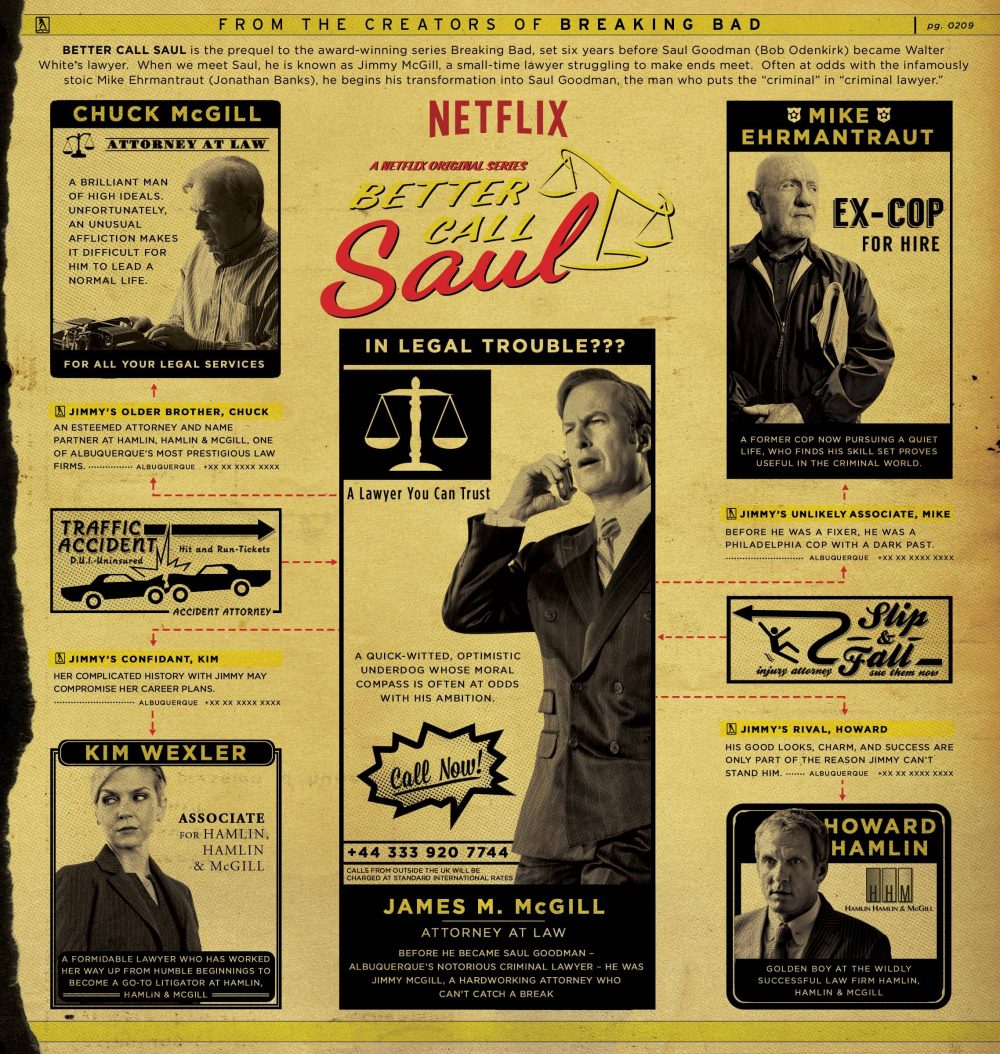 By now, the hype for Better Call Saul has at least brushed past the specter of your awareness, however subconsciously. We're definitely excited about it here at the Inc. We even designed this infographic for the show, which you might've seen on our website.
Now, usually, once we let our work out into the client-sphere, we might see it online, or maybe on billboards or wild postings around town, but imagine our surprise when we discovered that our infographic had come to life in the form of an animated digital ad! It's embedded below if you want to take a look. Shoutout to Netflix – you guys rock!