Celebrating 15 Years Of 'things Fall Apart'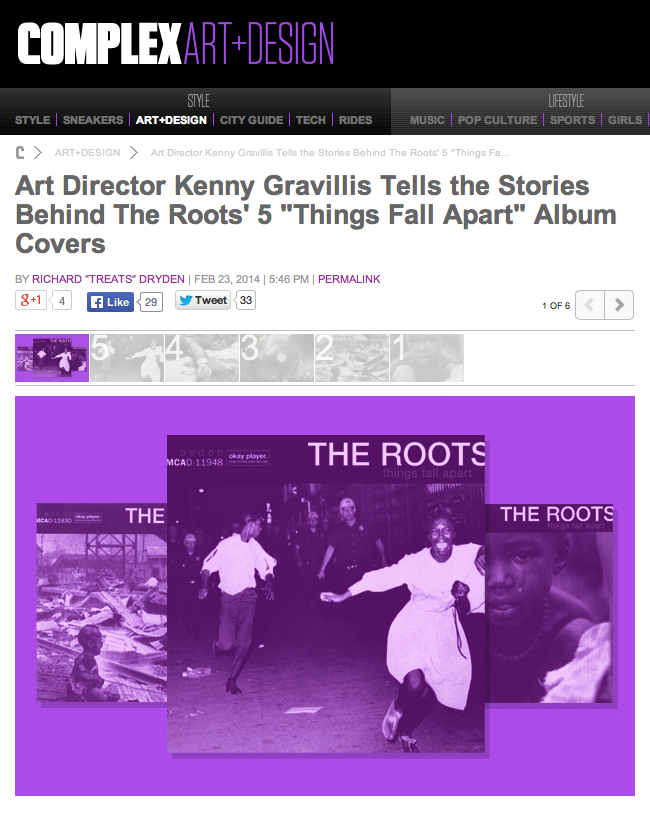 Kenny, our Co-Owner and Creative Director, was recently featured as part of Complex's week-long series of designers discussing their favorite 90s rap album covers.
As a follow-up to that article, Complex interviewed Kenny in celebration of the 15th anniversary of The Roots album, Things Fall Apart. Kenny designed five limited edition album covers, which aligned with the LP's title theme of "visual failure in society."
Catch the article, here, for Kenny's insight into each of the cover images.
Even we learned a thing or two!